Community Resources
We understand there is a lot to learn on your journey to freedom. Below are some resources for you to connect with like-minded men and women who offer services that can make you and your community stronger. If you or someone you know would like to be featured as a resource for others, please let us know.
Rx Free Health Starts Here!
We provide courses, kits, and individual products to equip men and women to Be Rx Free. Our flagship item is Chlorine Dioxide Solution.
We will guide you on your journey toward reducing dependency on the medical industrial complex.
It's actually quite simple; you just need to learn, prepare and implement. For literally pennies a day, you can be on your way to taking back control of your health so you and your family can gain the self-sufficiency to lead a free life!
---
Status Correction Support – American State Nationals
ASN Consulting is the leader in document preparation for those looking to correct their status. Completing your status correction paperwork can feel overwhelming. We have simplified the process so you can focus on all that you have to learn.
Once you submit the form, your documents are delivered via email in 1-2 mins. All you need to do is print, have them notarized, and record! With full support packages, ASN Consulting will be with you every step of the way.
---
A Texas Assembly Focused on Common Law Education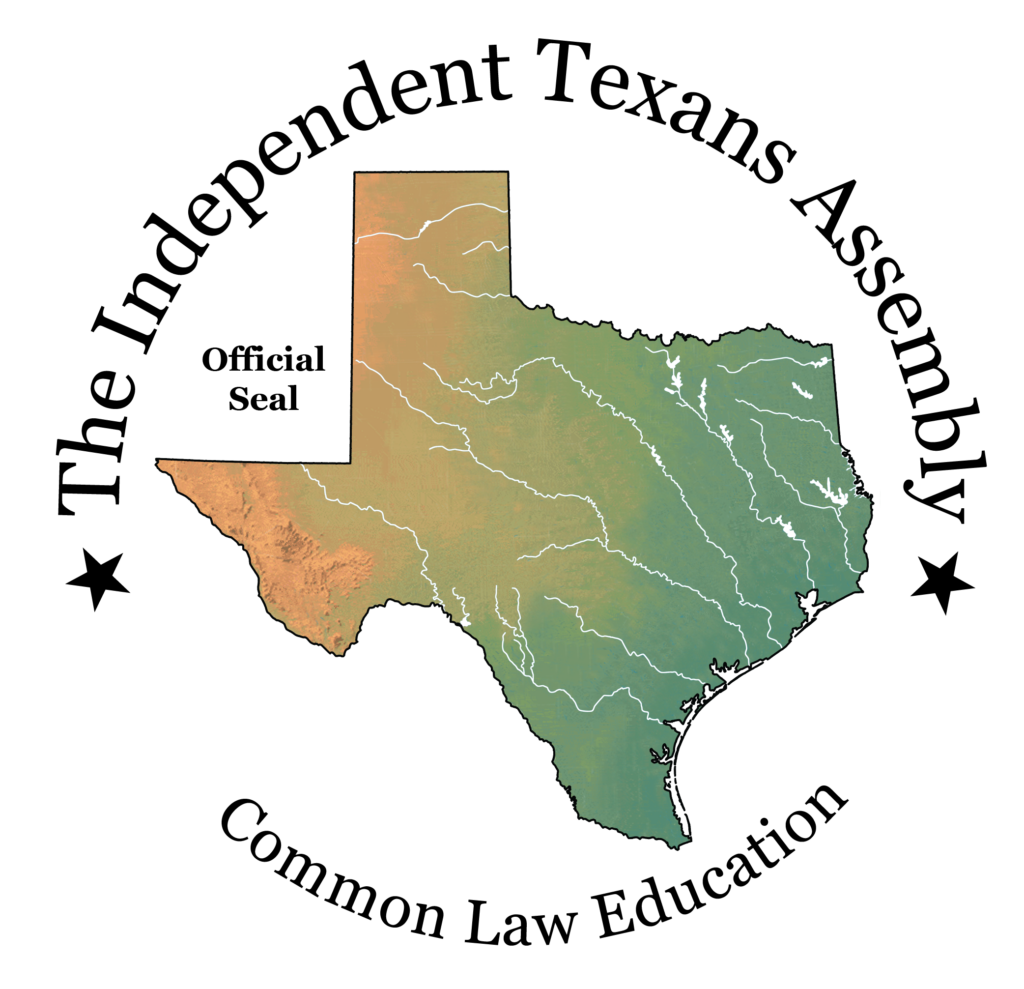 The Independent Texans Assembly was formed in March 2022 by a group of seasoned Assembly members who wanted to focus on Common Law Education in a congenial atmosphere of fellowship. In typical Texas fashion, we have kept things simple and straightforward, holding both formal and informal meetings as desired. While supporting each other on our unique individual journeys toward sovereignty and self-governance, in less than a year we have grown by word of mouth in both interest and study topics. We look forward to meeting you!
Contact: Texas-Assembly-Coordinator@protonmail.com
---